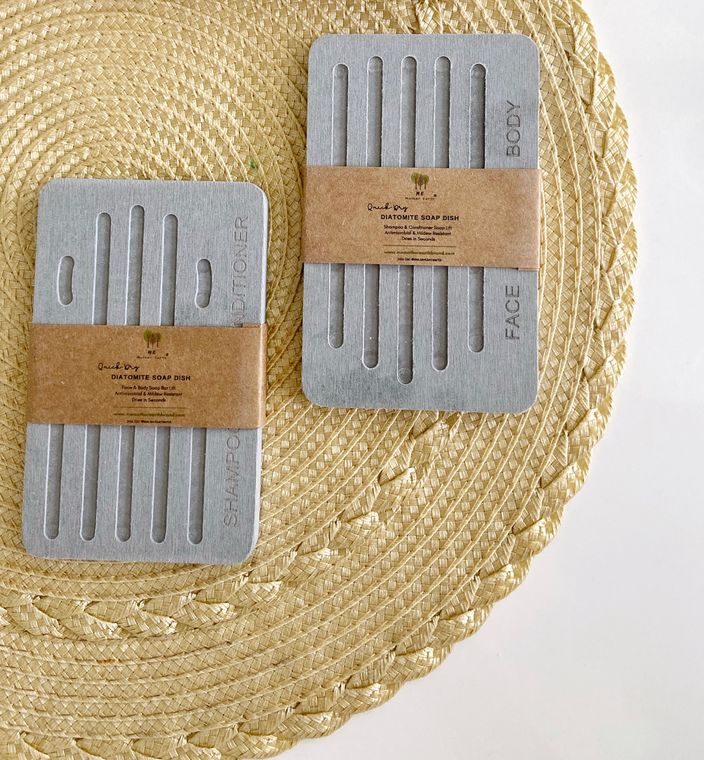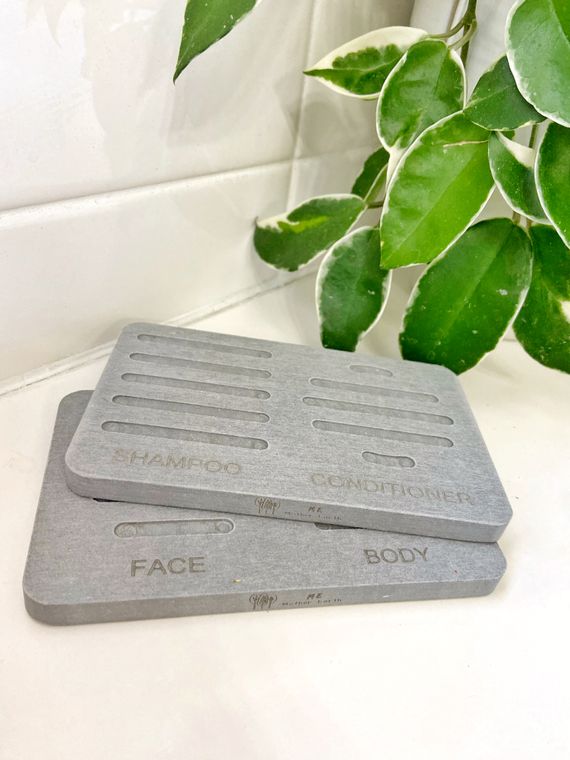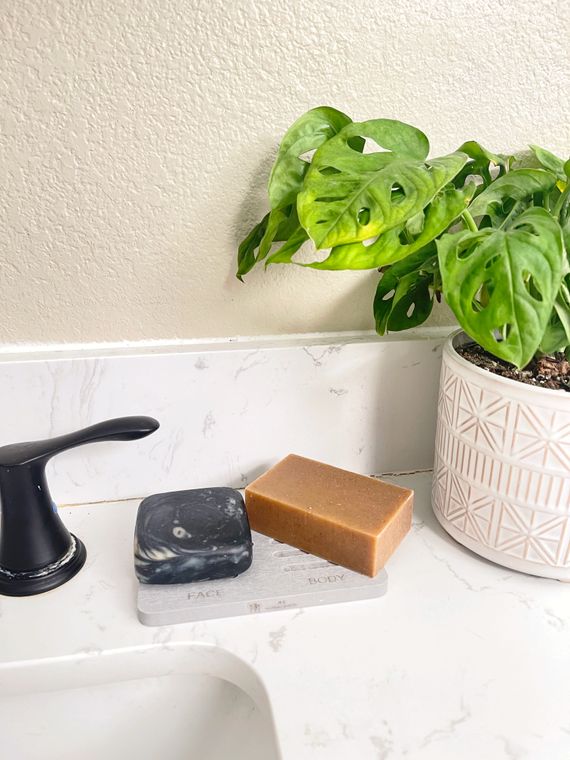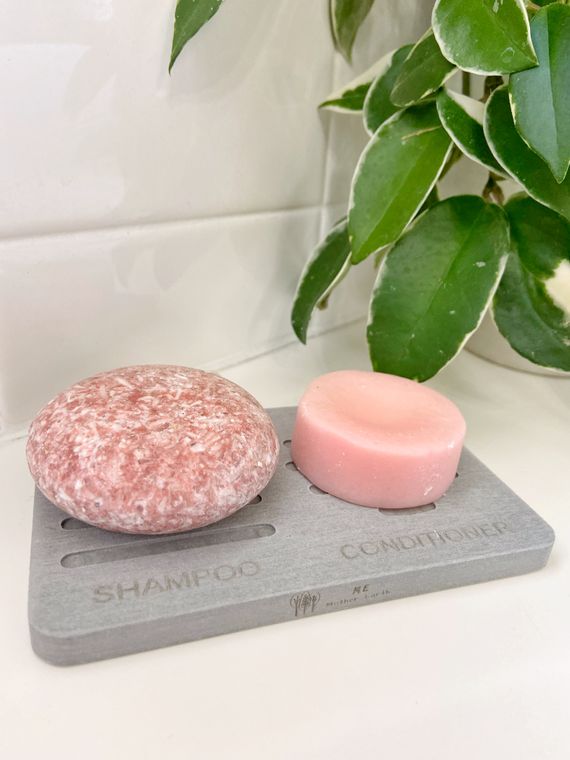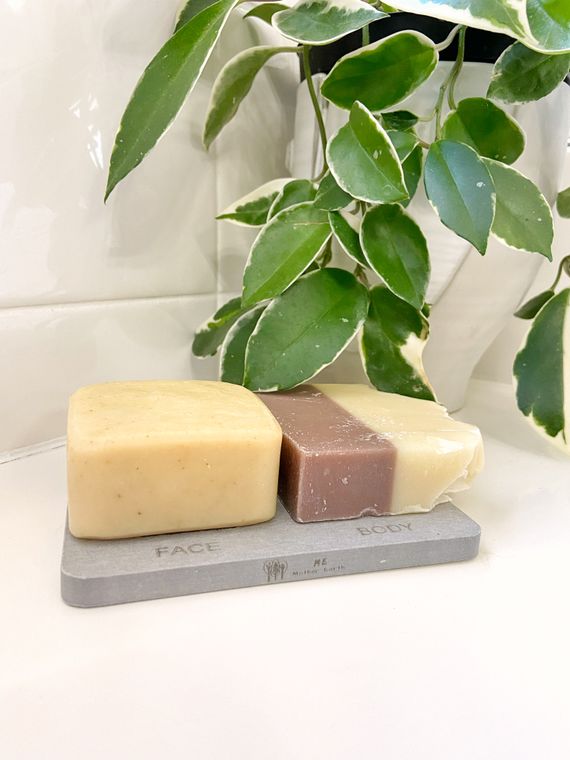 Quick-Dry Diatomite Soap Dish
Style:
Shampoo & Conditioner
In stock
Pickup available at The Cottage
Usually ready in 24 hours
Quick-Dry Diatomite Soap Dish
Shampoo & Conditioner
The Cottage
Pickup available, usually ready in 24 hours
5218 South Puget Sound Avenue
Tacoma WA 98409
United States
These soap dishes are made from diatomaceous clay (sand derived from fossilized algae); a completely renewable and natural resource. These quick drying stone soap dishes can absorb 150% of its weight in moisture, dry in a matter of seconds, and prevent microbial growth. These dishes have convenient labels to distinguish between your favorite soap bars!

Benefits: Extends the life of bar soap, antimicrobial and mildew resistant, perfect for humid climates, and a great way to distinguish bar soaps!

Care Instructions: Use water and gently rinse and wipe clean. To maintain best absorbency, wash and dry completely every 10-20 days. For a deeper clean, use a little vinegar and gently scrub. If necessary, you can use a thin grit sand paper and sand a thin layer on top to refresh the absorbency.

Packaging: Kraft paper sleeve with UPC.

Size: 5"x3"

Case includes 8 soap dishes. Duo Pack: 4x shampoo & conditioner duo dishes and 4x face & body bar duo dishes. Or NOW order all one kind!

Soaps and Shampoo Bars NOT included.