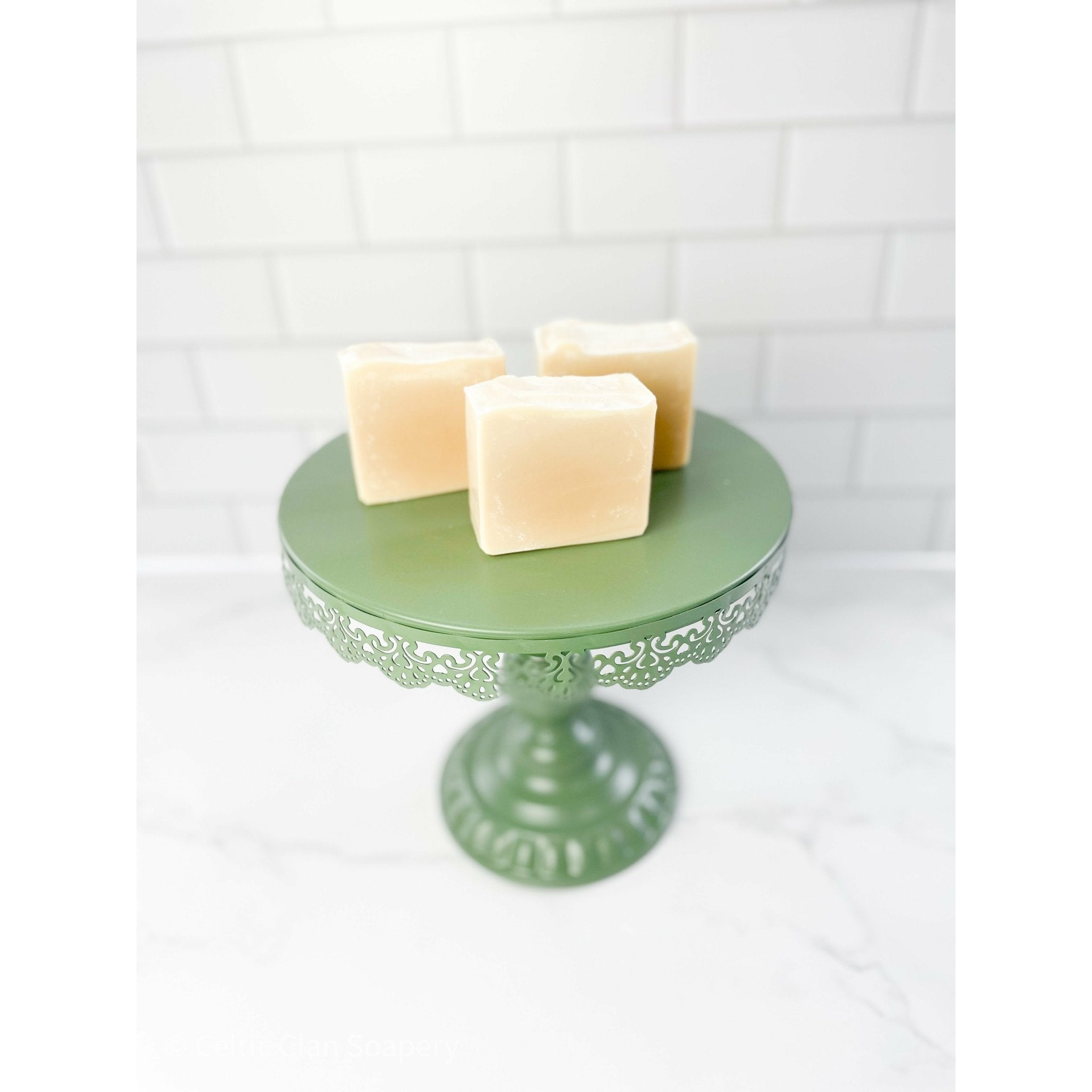 Dulce De Letche | Handmade Butter Milk Soap | Nut Oil-Free | Palm-Free
Pickup currently unavailable at The Cottage
Dulce De Letche | Handmade Butter Milk Soap | Nut Oil-Free | Palm-Free
The Cottage
Pickup currently unavailable
5218 South Puget Sound Avenue
Tacoma WA 98409
United States
Enjoy the sweet creamy goodness of Dulce De Letche. This is one of our nut-free, palm-free bars. This is lightly fragranced for those who enjoy a subtle scent. 
Although these bars are nut oil free, they are created in a location with nuts, cross contacts are possible.
Lightly fragranced 5oz | 141g
Ingredients: Tallow (lard), Olive Oil, Castor Oil, Butter Milk, Distilled Water, Sodium Hydroxide*, Cane Sugar, Kaolin Clay. Skin-Safe Fragrances and 
*food-grade saponified lye 

** We follow the IFRA Saftey Standards for all fragrances oils.
We take pride in providing products that are sulfate-free, paraben-free, and phthalate-free. We ensure our ingredients are sustainable and ethically sourced as well as cruelty-free. We include everything you want in your products and leave out those you don't.